Health Care For Everyone
We provide both long-term and urgent care. If you are having an emergency, please call 911 or go to your nearest Emergency Department. We are committed to supporting and offering quality healthcare to all members of our community. Our services include Primary Care, Pharmacy, Lab & Imaging, Longitudinal Programs, Social Work & Behavioral Health, and Speciality Clinics. Everyone has unique needs. We strive to keep our fingers on the pulse of our community in order to offer services that meet those needs.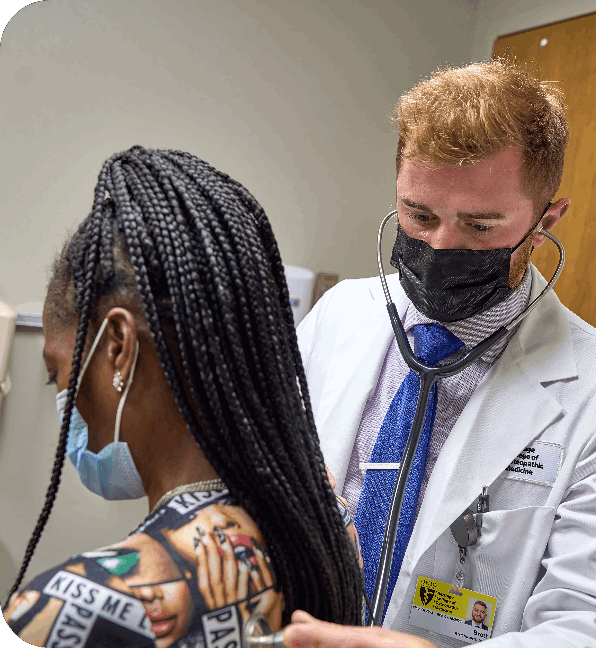 Primary Care
The Columbus Free Clinic offers both long-term care and urgent care.
Treatment or care is offered for the following illnesses and conditions but not limited to:
Check-ups
Common colds and flus
Urinary tract infections
Aches and pains
Minor injuries
Sinus infections
Sore throats
Headaches
Skin conditions
Eye irritation and infection
Back pain
Chronic disease management
Asthma
Bronchitis
Heartburn
Abdominal pain
Constipation
If you have diabetes/high blood pressure you may be eligible for our longitudinal program.
We are happy to offer telehealth services for those with access to the internet and a compatible device like a desktop or laptop computer, tablet or smartphone. For returning patients, please click here for availability. If you are a new patient, click the button below to learn how to become a patient today.
*Your first visit to CFC is not eligible for a telehealth visit. It must be in person. A provider needs to get to know you and discover what is normal for you. There are certain signs not easily detected in a virtual environment.
Pharmacy
The CFC pharmacy team is composed of pharmacists throughout the Columbus community and our partnered pharmacy students at The Ohio State University. The pharmacy team works to dispense certain common medications at your clinic appointment with no need to travel to an outside pharmacy.
Dispenses over 50+ medications at no cost to our patients for both primary care and specialty care clinics.
Provides Naloxone (Narcan) opioid overdose treatment medication to ALL patients, if interested, to help protect the community against opioid overdoses.
Provides medications for the treatment of a variety of common illnesses such as: high blood pressure, high cholesterol, diabetes, infections, depression, skin rashes, seizures, etc.
Assists our medical team to ensure our patients are taking the right medications with the right doses.
Provides coaching to our patients about their medication. We educate them on how to take it appropriately and warn them of any medication side effects or drug/food interactions.
If we are unable to fill a prescription, we will work with the medical team to have the medication sent to a local pharmacy conveniently located to our patient, and that our patient can obtain the medication at an affordable price. There are many medications that our pharmacy does not have on formulary
We cannot prescribe or dispense controlled substances including but not limited to opioids (ex. Oxycodone), stimulants (ex. Adderall, Ritalin), benzodiazepines (ex. Xanax, Ativan), medications for opioid use disorder (ex. Suboxone, Subutex), and Gabapentin.
Check prescription prices
Request card
Does not require insurance
Provides discounts up to 80% on many prescriptions
Has a mobile phone app for Apple and iOs
Similar to GoodRx Card
Prescription Assistance Plans
Prescription Assistance Plan
Many pharmaceutical companies have programs to make their medications more affordable. This link has information for various companies.
See the Community Resources page for additional information.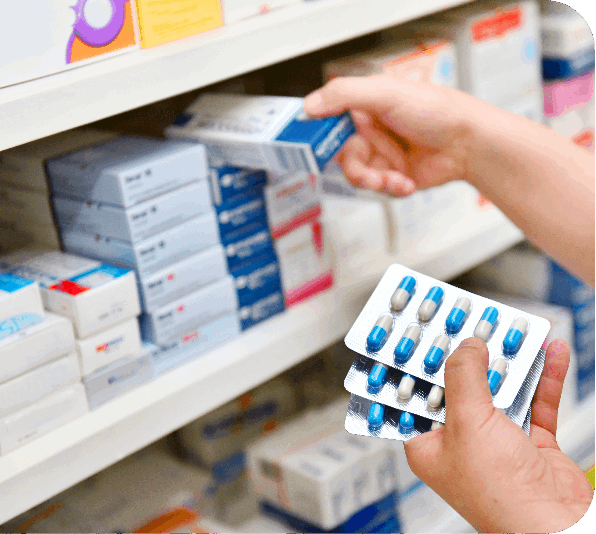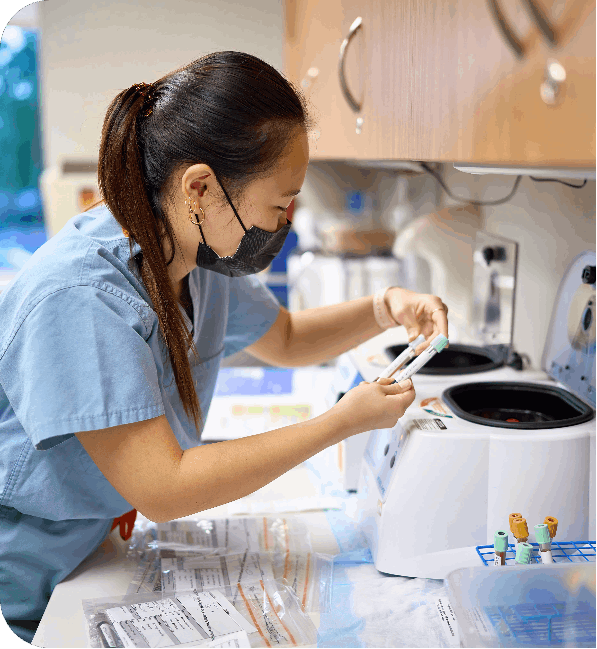 Lab & Imaging
The Columbus Free Clinic provides a range of on-site laboratory services. We can also refer to the Ohio State Wexner Medical Center for x-ray, ultrasound, or other imaging.
The Columbus Free Clinic provides a range of onsite testing services including:
Cholesterol Tests
Diabetes Test (Glucose & HbA1c)
Liver Function Tests
Kidney Function Tests
Urinalysis and Urine Culture
Pregnancy Tests*
Complete blood counts
Thyroid Function Tests
STI Testing**
Work/Physical/Screening Tests***
*Pregnancy tests may be performed at the discretion of your provider. CFC offers urine and blood pregnancy tests. We do not perform prenatal ultrasounds. While CFC offers gynecological care through our in-house specialty clinic, we are unable to provide prenatal care. We recommend you check out the resources listed under Social Work – Community Resources for comprehensive prenatal care.
**Tests for sexually transmitted infections (STIs) may be requested at the discretion of your provider. However, if you are primarily interested in STI screening and/or treatment we recommend you check out these resources, including Planned Parenthood, and the Columbus Public Health Department.
***Screening tests required for work may be completed as part of a full visit. Tests for tuberculosis (TB) are not routinely performed at CFC, but may be requested via an outside lab at the discretion of your provider. If you are primarily interested in TB screening or treatment we recommend you contact Helping Hands TB Skin Testing Program.
Make sure you have an account on Athena. If not, create one here.
Here's why we recommend signing up for the Patient Portal:
Message us anytime, anywhere

You can securely message us to ask questions or request medication refills

View lab results on your time

The Patient Portal allows you to view your lab results without phone tag or a follow up appointment

Receive letters from your provider

Easily retrieve letters, like return from work or school, from your provider.

Manage your own health

Download your healthcare summary and share your health records with other providers, schools, and more
If you have questions about your lab results, please call (614) 404-8417 between 5:00pm-9:00pm on Thursdays.
Longitudinal Programs
Longitudinal Patient Program
For patients with complex medical needs, we offer regular visits and follow up with a 4th year medical student. If you are recommended for this program, we will pair you with a 4th year medical student who will help you manage your medications, clinic visits, labs, and questions about your health. Patients must be recommended for this program by one of our clinic providers.
Community Health Education
The goal of the Community Health Education (CHE) program is to provide patients with personalized care to improve their management of type 2 diabetes and/or chronic hypertension (HTN), more commonly known as high blood pressure. Anyone diagnosed with type 2 diabetes and/or chronic high blood pressure is eligible to participate in the program. You are eligible to receive coaching sessions from a community health worker. During these sessions, you can set goals and identify challenges you have with your treatment plan. You can also receive free blood pressure cuffs to monitor your blood pressure at home, free glucometers and test strips to monitor your blood sugar at home, and free educational materials.
My wife and I have been under the care of an M4 for quite a while…she has done a SPLENDID job in the way she has helped and cared for us…. Most of all, she is a great listener and that helped us a great deal…she is going to make the kind of doctor this world needs more of… will dearly miss her once she moves on."
Anthony
Patient
The information and education helped me better understand what hypertension is, how to read the numbers when checking it, and how to check my blood pressure using the handy wrist cuff provided by the program. It was also helpful to have [my health coach's] guidance and compassion through this process. Thank you so much for listening and understanding, and for providing encouragement and some resources!
Community Health Education Patient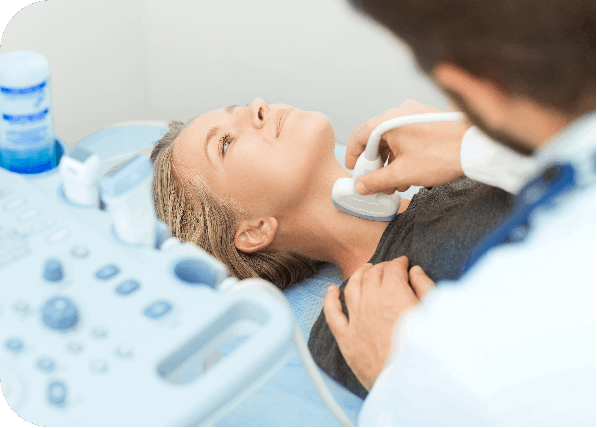 Point of Care Ultrasound
If you are experiencing a symptom that is not on this list, then please reach out to us! We are happy to discuss it with you to determine if the Ultrasound Clinic is the right fit.
As always, if you are experiencing any severe symptoms, please seek immediate medical attention by calling 911 or visiting your local Emergency Department.
The Columbus Free Clinic provides a range of onsite testing services including:
POCUS ultrasound screening
Abdominal ultrasound
Cardiac ultrasound
Thyroid ultrasound
Musculoskeletal ultrasound
Please note, you must first be seen by a provider and then referred to that clinic in order to get a specialty clinic appointment.
Specialty Clinics
CFC provides numerous specialty clinics treating a variety of health care issues that concern our community. Here are a few. Click on the Learn More button for a complete list.
Gynecology + Mammography
Psychiatry
Dietetics
Neurology
Urology
Physical & Occupational Therapy
Rainbow Clinic
Acupuncture
Pregnancy Resources
We cannot see you for pregnancy-related concerns, but we can connect you to pregnancy management clinics.
STEPONE for a HEALTHY PREGNANCY (Columbus Public Health)
Helps link eligible women with prenatal healthcare and other services
MOMS2B (Ohio State Wexner Medical Center)
Supports and education for pregnant women and new mothers
Services Not Provided
CFC does not:
Treat individuals aged 17 and under
See new COVID patients
Do an IUD / Nexplanon placement or removal
Provide obstetric or prenatal care
Provide STI screening for patients without symptoms
Test for TB
Provide dental care
Provide vision care
Prescribe controlled substances
News
Here you'll find our quarterly and annual reports, updates on our programming as well as posts from our clinic's professionals.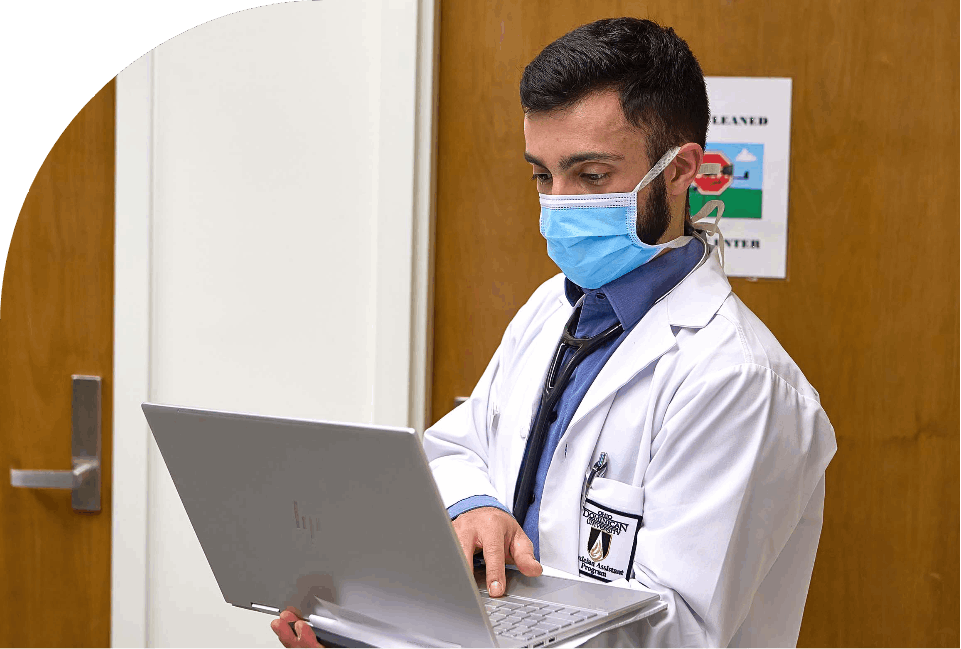 Information
For Patients
Click here for what to do upon arrival, our patient satisfaction survey, answers to frequently asked questions, our patient rights and responsibilities document, and more.